שמח לשתף אתכם בגרסה מושלמת לאתר שלכם הכוללת כל מה שתצטרכו בשביל להחזיק אתם מושקע לאמיו.
המערכת מגיעה עם 8 עיצובים מוכנים, אופציה להמון שיטות תשלום במערכת התרומות\קרידטים כמו Paypal, Paycall, Paymentwall ועוד
מס' מערכות המותאמות עם קבצים מסוימים כמו IGCN, X-Team, MuEMU ועוד.
פרטים על מערכת DMN:
Fast And Easy Installation
Fast Automatic Upgrade System
Plugin System (Develope Your Own Modules)
Supports Unlimited Amount Of Servers
Multilanguage Support
Seo Friendly
Any Type Of WebServer Support
More Than 1000 Configuration Options In Administration Panel
Active Support / Development
News Page
Registration Page
Lost password page
Downloads Page
Rankings Page
Players Ranking
Guilds Ranking
Voters Ranking
Killers Ranking
Gens Ranking
Online Ranking
BC Ranking
DS Ranking
CC Ranking
Duel Ranking
Gens Ranking
Online Players List
Ban List
GM List
About Page
Info About Server
Server Statistics
Market Statistics
Cry Wolf Info
Castle Siege Info
Info Page
Info About Character
Character Stats
Character Account Info
Character Guild Info
View Character Inventory
Info About Guild
Media Page
Guides Page
Rules Page
Account Panel (Switch between user modules)
Account Logs (Every action user did can be found here)
Shop Page (Supports every item and option up to Season 12)
Shopping Card (Purchase any amount of items at once)
Donation Page (10 automatic methods)
Paypal
Paymentwall
2CheckOut
PagSeguro
Fortumo
PayGol
SuperRewards
PayCall
Interkassa
CuentaDigital
Can add any other method on request
Market Page (Buy / Sell items for Web/Game currency or Jewels, advanced item filter)
Market Logs (View currently selling, sold items, restore items fro market)
Warehouse Page (Remove trash items, send items to market or web warehouse)
Web Warehouse Page (Supports unlimited amount of items to be stored)
Vip System (Supported by any server files, unlimited vip packages)
Reset System (Very wide configuration)
GrandReset System (Very wide configuration)
Add Stats System
Reset Stats System
Hide Character Info Page
Wcoin Exchange System
Warp Character System
PK Clear System
Clear Inventory System
Clear SkillTree System
Zen Wallet
VoteReward System (7 api support, monthly reward support)
Change Class System
Change Name System
Buy Level System
Buy Stats System
Buy GM Status System
Trade Online Time System
Stats Specialization System (Save and load your character stat builds)
Account Settings Page (Change passwor, email, recover master key)
Ticket / Support System
Email Notifications
DashBoard WIth Usefull information
News Composer
Galery Manager
Downloads Manager
Website Settings Pages (More that 1000 Configuration Options)
Logs Pages
Server Manager (Accounts, Characters, Server List, IP Tools)
Bulk Mailer (Send bulk emails to your players)
Shop Manager (Add/Edit/Import Items, Edit Categories, Socket, Ancient, Harmony Options, Edit Warehouse, Web Currencies, Search Items)
Support Page (Read/Answer Support Request, Create Support Departments)
GM Manager (Add/Remove/Edit GameMasters, Set GM Announcement)
VoteReward Manager (Add/Edit/Remove Voting Links)
Guides Manager(Add/Edit/Remove Guides)
GM FEATURES
Ban Unban Characters/Accounts
Search Tools
IP Tools
Credits Adder
תמונות מהאתר ומהפאנל: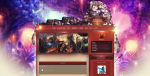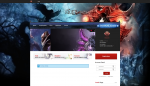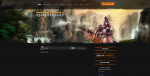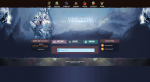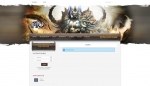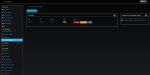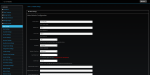 הורדה:


אתה לא רשאי לצפות בקישור. הירשם or התחבר to view.